grants for innovative projects
Our innovative projects are co-financed by the European Union, the European Regional Development Fund (ERDF), and the provinces of Drenthe, Friesland and Groningen.
Nedcam receives grant funding for the following activity(ies):
Valorization circular 3DXL thermoplastic
To develop and realize a new circular way of design, production and material use in the composite sector by means of 3D XL printing in combination with thermoplastics and biobased materials.
Partnership
The project will involve intensive collaboration with northern initiatives, northern (SME) manufacturing industry as well as national leaders. The partnership is a mix of (SME) companies and knowledge institutions, located in the 3 northern provinces and beyond. An important part of the project is to bring in needed knowledge, which is not available in the north, and to consolidate and valorize it within the region. Nedcam is already recognized as an international player in the field of 3D composites now the catalyst to bring knowledge and jobs to the north.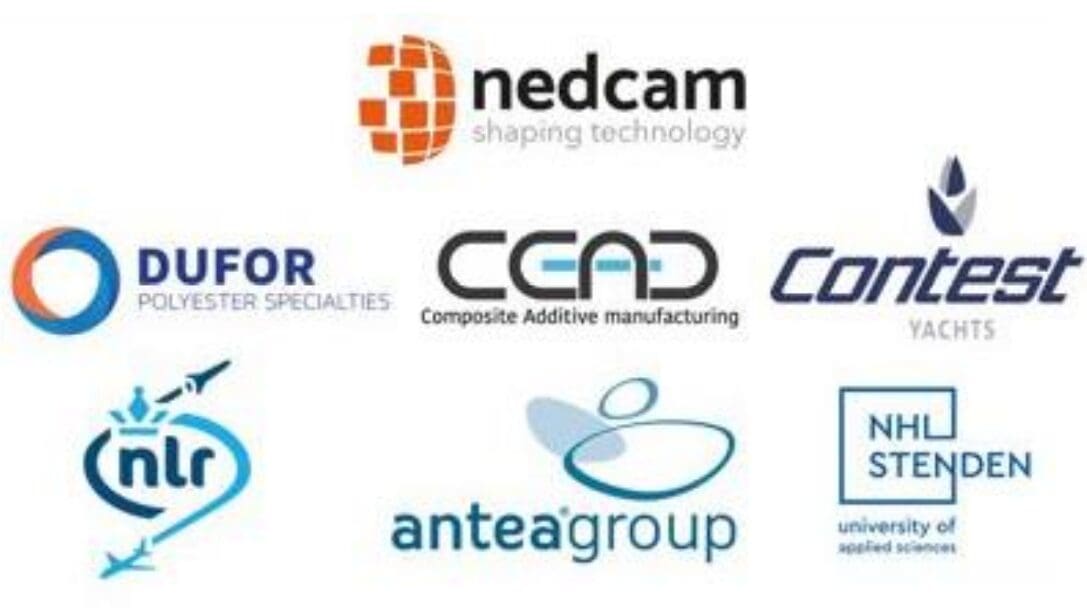 Valorisatie circulair 3DXL thermoplast
Here you will find the project information, belonging to the application. Download