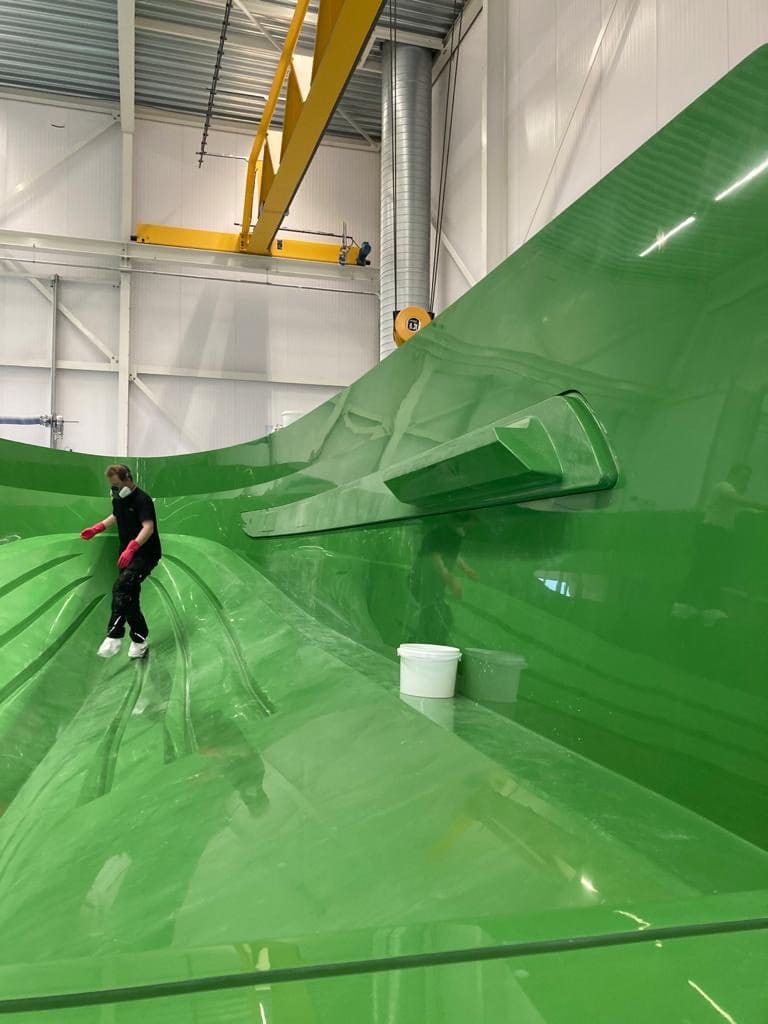 Nedcam specializes in the production of moulds for serial production. Our moulds are produced through strict regulations to meet the high standards of our customers. The moulds are used in many different industries; yacht building, wind industry, automotive and more.
In consultation with our clients, Nedcam produces not only composite moulds but also direct moulds for small series and moulds from aluminum/steel.
The molds are usable immediately after delivery. Nedcam ships the moulds worldwide, with a focus on Europe.
The high standard ensures trouble-free productions for our customers.
The moulds are designed in house. All the necessary features are included in the molds in this way so that the technique matches the resources at the client's site.
Possible features are:
Divisible moulds;
Provisions due to complex unloading;
Supplies for vacuum infusion;
Heatable moulds;
RTM (light) moulds.