Sustainable
Facades
Nedcam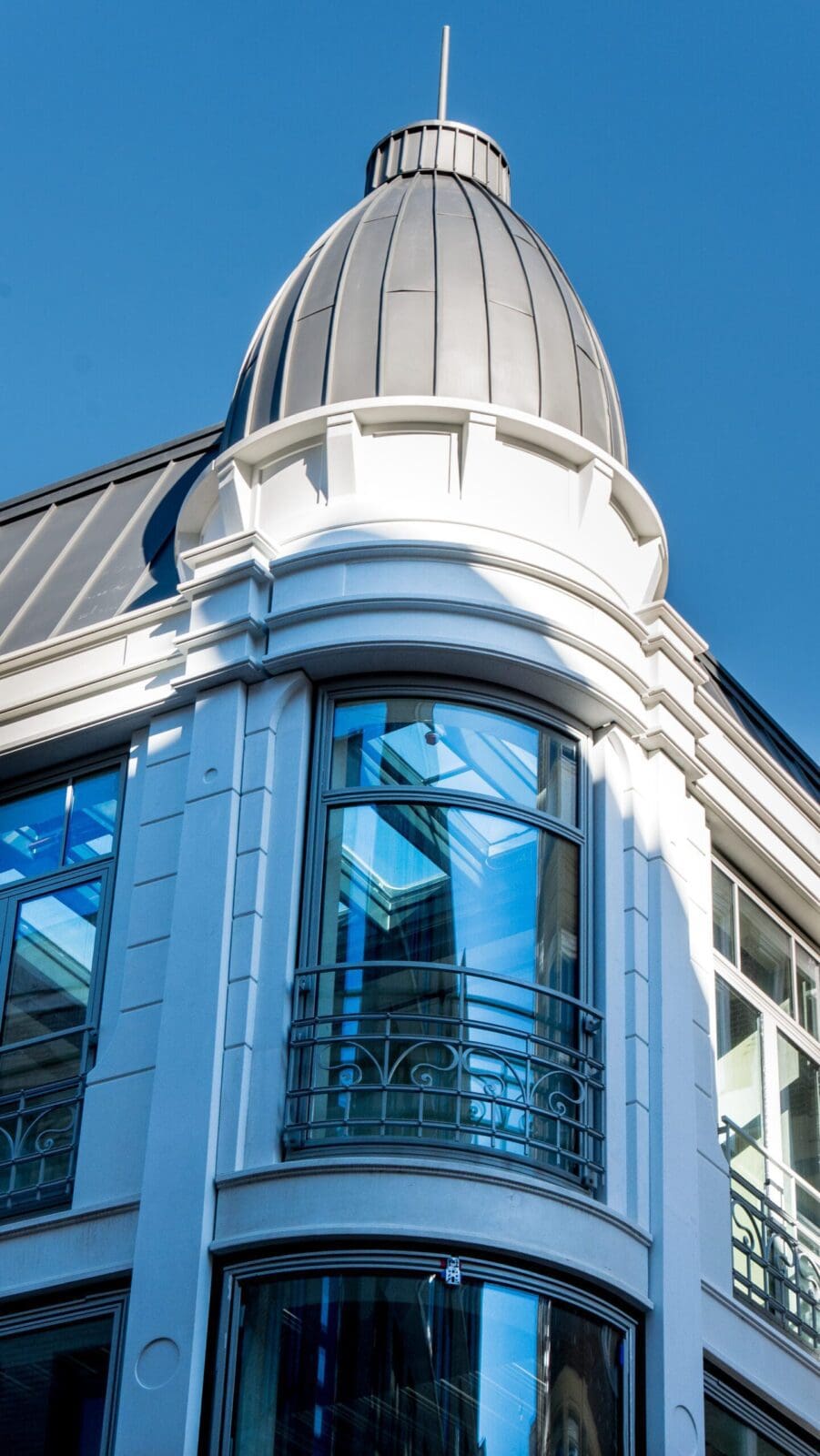 In addition to the production of plugs and moulds and the most unusual and complex shapes, Nedcam produces durable and water-based composite facades and other elements of A1 (Acrylic One) at its subsidiary Nedcam Building Solutions.
A1 (Acrylic One) material is successfully used worldwide in various facade and cladding applications.
In addition to the well-known advantages of composites (freedom of shape, light weight and strength), A1 has superior fire resistance and no smoke generation during a fire.
The components are a calcium sulfate (CaSO4) based powder component and an acrylate based liquid. After mixing these components, the resin can be processed into products.
The resin is water-based and generates no emissions of Volatile Organic Solvents (VOCs).
A1 scores very low with the LCA (Life Cycle Analysis) and therefore the entire MPG (Environmental Performance of Buildings) will perform very well!
Additional filler (e.g., sand) can also be added to the mixture.
Especially in combination with a fiberglass reinforcement, thin-walled products can be made with a complex shape and with a low weight.
The short curing time allows for short production times. This allows for an efficient production process.
Classification according to the EN 13501-1:2002 standard:
A1 LP01 and A1 Triaxial Fabric: B – s1 ,d0
+ sand (25% of mass A1): A2 – s1 ,d0
Overview of A1 fire tests can be found here.
View a selection of realised projects with A1:
La Place, Amsterdam
De Baak, Amsterdam