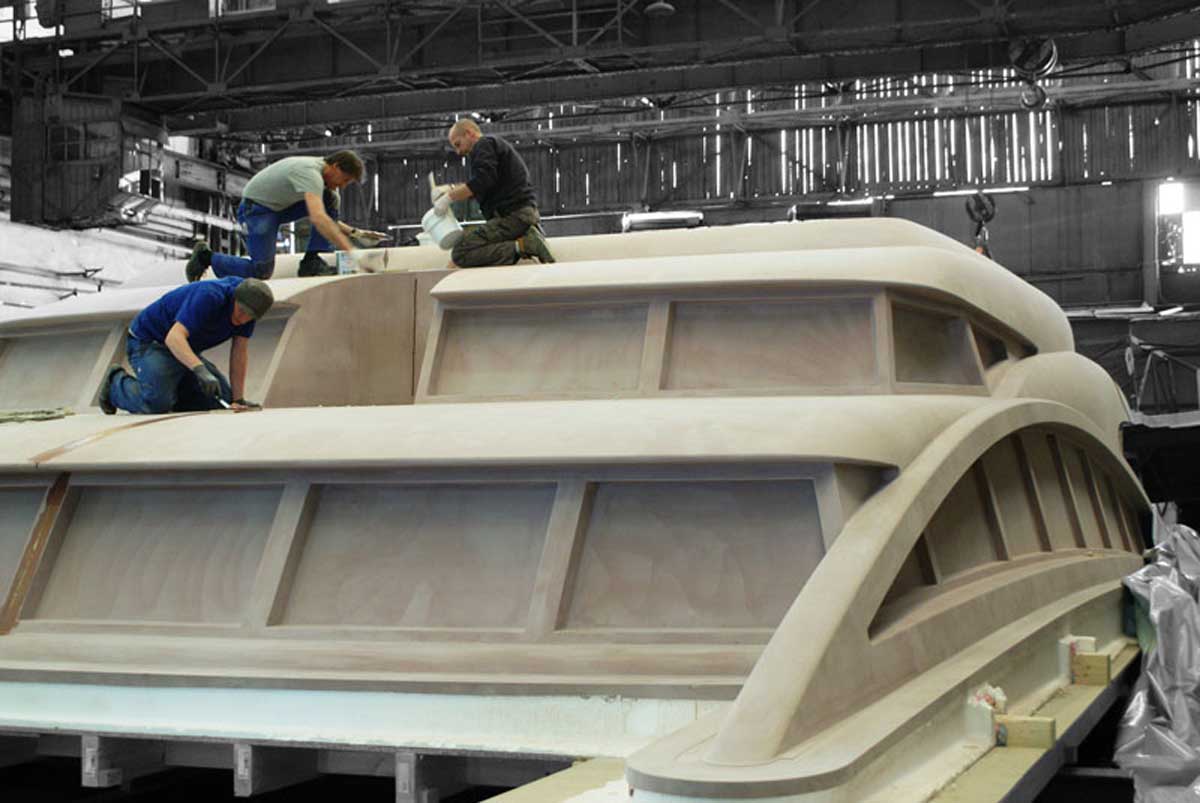 Manufacturing
Production worker
What do we do?
Nedcam is a young, innovative company. In our production hall in Heerenveen we make 3D finished products, models, prototypes, production moulds and plugs. Thanks to innovative, lightweight materials such as composites and seamless pastes with high finish (high gloss), we can create precise shapes: from very small to very large!
We do this for clients in yacht building, architecture, infrastructure, automotive, wind energy and art, among others. We advise them on material selection and take care of the entire project, from engineering and tooling to (special) transport.
Our Team
Our growing team consists of a motivated group of people, some of whom work in the office and others in production. Together we work on great projects in a fun and no-nonsense culture.
Opportunities at Nedcam
At Nedcam, there are currently opportunities for handymen with technical insight, who would like to develop and specialize and students who are looking for an internship.
Production work: Do you have technical insight? Do you like to work with your hands? And are you looking for a long-term job where you can develop into a specialist? Then contact us soon. We are looking for people who want to develop into laminators, sanders and/or sprayers.
Internship: For the academic year 2022-2023 we have a number of internships (both exploratory- and final thesis internships) for students with a technical background (eg Mechanical Engineering or Industrial Product Design) who want to engage in eg product development, new production methods and 3D printing.
Working at Nedcam?
Would you like to work for Nedcam and do you think you can be of added value for us? Please send your CV and a short motivation to info@nedcam.com and we will contact you soon.